Our Multiwood range is a modern collection by First Impressions. With over 30 years of experience, they are one of the UK's leading suppliers of premium kitchen components. Their Modern Collection is ideal for those who wish to update their home, and have a contemporary style kitchen that will be long-lasting and high quality in standard and innovation. Their kitchens are designed to last, so you can enjoy the modernity of your kitchen for years to come, with expert fitters at Callaways Kitchens. 
Multiwood boasts their extensive colour range, but also help you with the process of pairing colours, helping you decide which best complement one another in your home. They also offer bespoke colours and finishes for an added touch of uniqueness and individuality, to ensure your kitchen is personal to you and your taste. Choosing the right colour is of the utmost importance, and our Multiwood brochure provides more details on how to select the right colour for the heart of your home.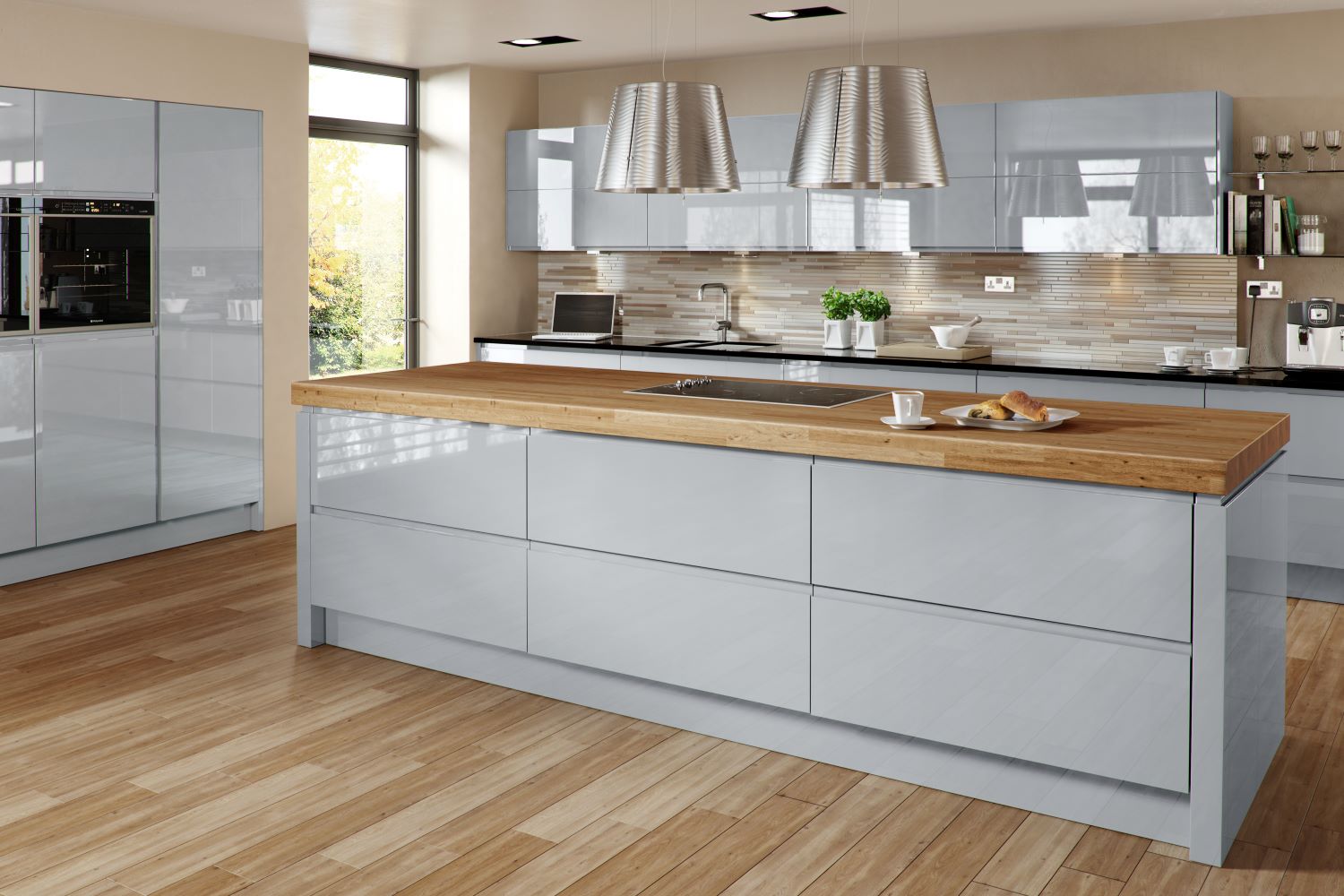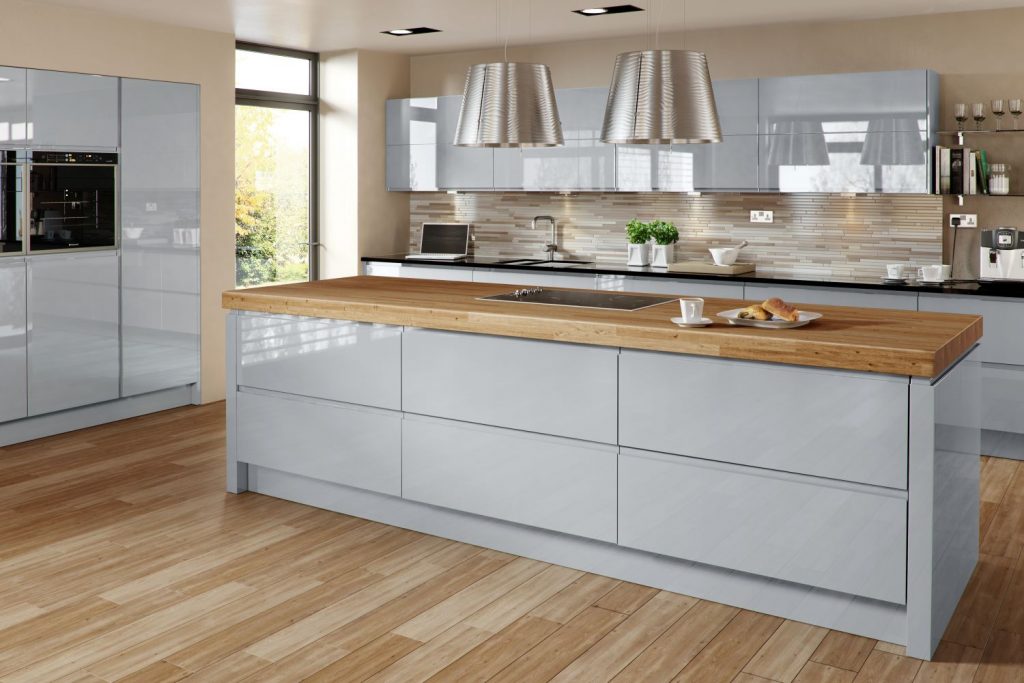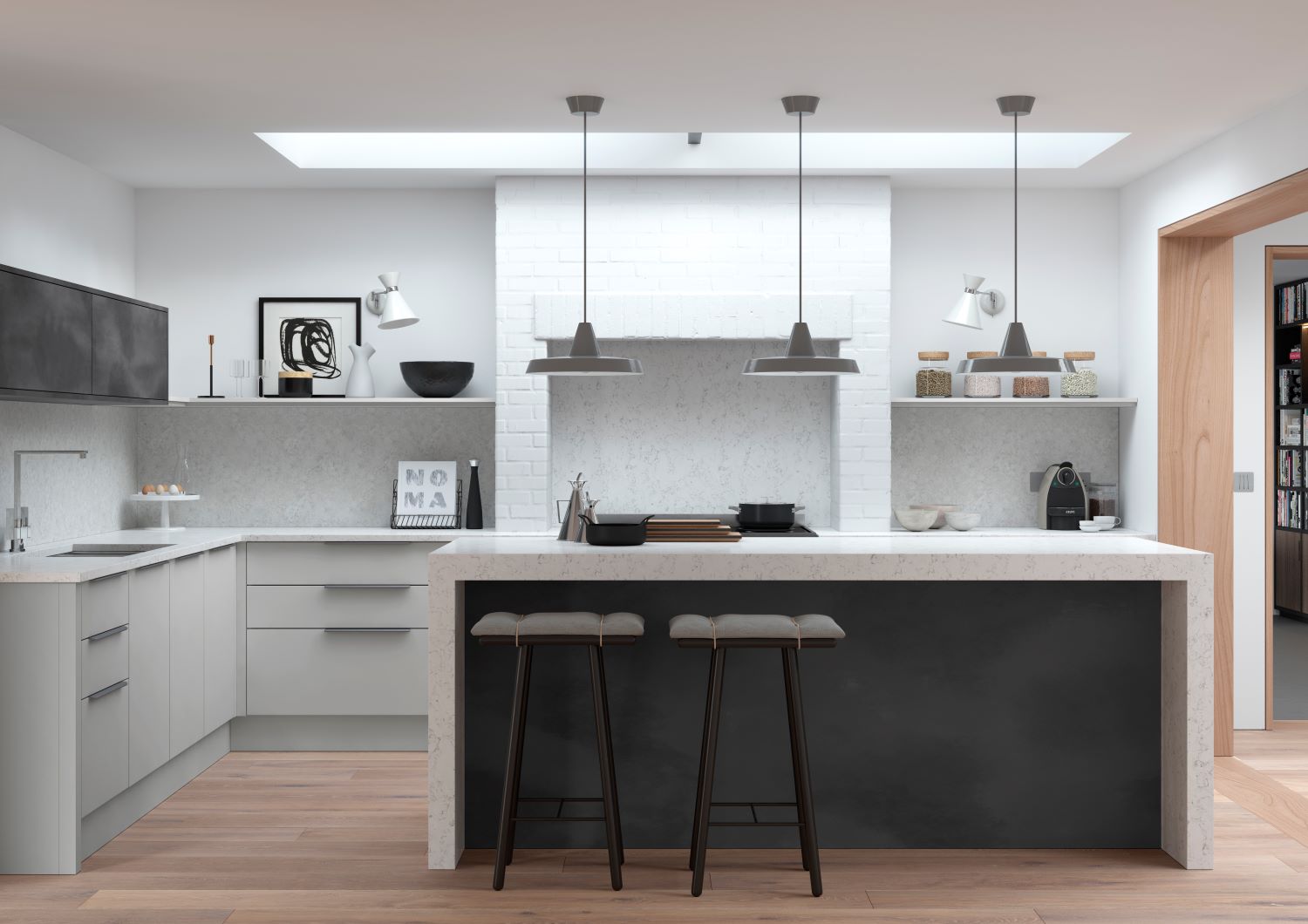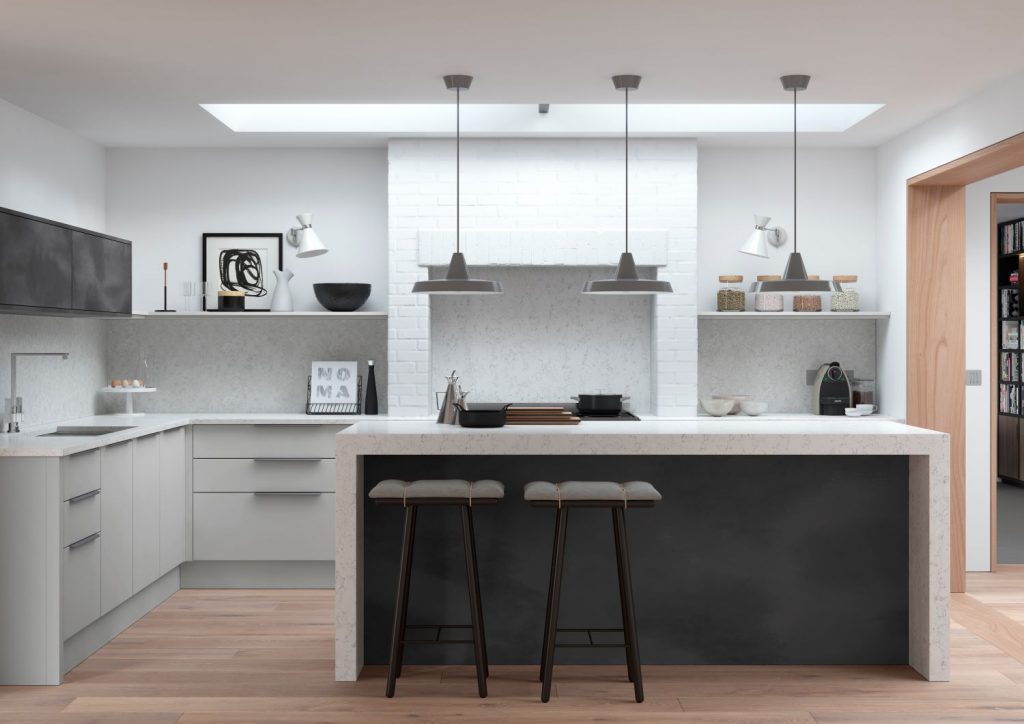 Flawless Multiwood Kitchens in Kent
With handle-less designs and flawless finishes, Multiwood updates any home and provides an ultra-sleek feel to your kitchen. Callaway Kitchens are here to bring this new lease of life into your home, and ensure that you are ultimately satisfied with your kitchen transformation. The brochure provides details on how each feature enhances the example kitchens, which may help you narrow down your choices for your own designs. The J-Handle ranges provide handles built into the doors, which maintains that clean and tidy look in contemporary styles. 
The Aconbury range is ideal for those who wish to perpetuate a streamlined and clean look throughout their kitchen. Its beautiful simplicity and smooth design make this range perfect for bringing your kitchen into the present, and ensure it looks great and contemporary, carrying it into the future. For extra personalisation, the Aconbury range can also be combined with the Welford Gloss range. 
The Welford range is available in bespoke matt and bespoke gloss, to tailor the feel of the kitchen to your taste. Its gentle curves optimise the kitchen for a fresh new look, whatever your kitchen style. With options of Bright White, Cream, Savanna, Graphite, Grey, Sky Blue and Willow finishes, you can find a tone that suits your kitchen. Whether you want a cohesive, individual colour, or a combination, we can create a kitchen which is bespoke and tailored to you. 
The finishing touches on this range optimise its beautiful simplicity. With a variety of door handles, storage options and space maximising organisation, this range is designed for minimalistic and easeful living. Multiwood is perfect for when you're on the go and for when you want to slow down and just enjoy your new space. The sleek minimalism is driving current trends, and we want to make sure you keep on top of them, with as much practicality as possible. Callaway Kitchens will fit your designs with your needs in mind.
Contact us today to get started with your Multiwood kitchen.