OVER 25 YEARS OF EXPERIENCE


Bespoke British-Manufactured Kitchens in Rainham
As places to create, experiment, cook and celebrate, your kitchens in Rainham should be expertly tailored to you. When you come to us, you can rest assured that our careful planning will deliver kitchens in Rainham that are truly bespoke. From quotation to completion, we have got you covered and can provide a fully comprehensive service to suit your needs. We offer thorough, full project management and a FREE, no-obligation planning and quotation service for your kitchens in Rainham. This means that we can tailor your kitchens in Rainham to suit your lifestyle and budget.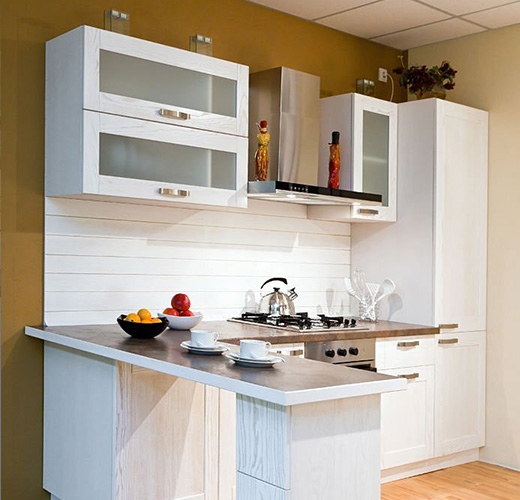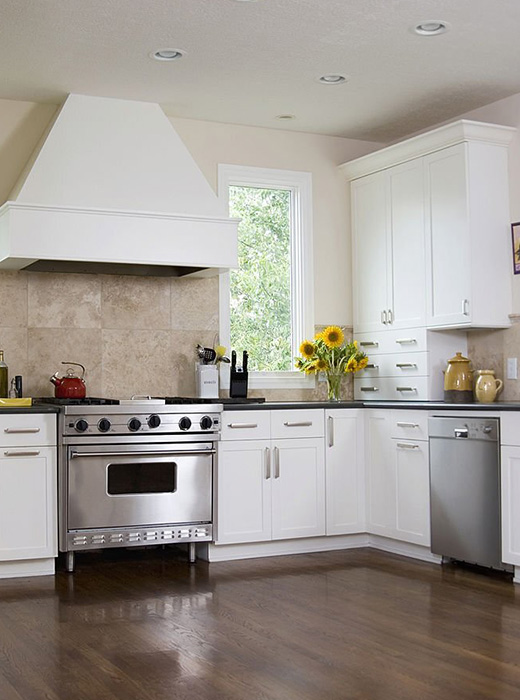 What does a new kitchen include?
Range of Finishes & Colours
With finishes including Gloss, Matt, Solid-Wood, Painted, In-framed and Handleless, there will be something to suit you. We can also colour-match the units internally and externally.
Kitchen Worktops in Rainham
Our kitchen worktops in Rainham are available in a wide range of colours and finishes including Laminate, Granite, Corian, and Quartz.
Kitchen Sinks & Taps
Our range of sinks and taps are available in a range of designs and finishes including Ceramic, Stainless Steel, and Granite.
Bespoke Flooring
Flooring completes the look of your kitchen, and you can choose from, Ceramic Tiles, Natural Stone, Solid Wood, Laminate, Luxury Amtico, or Karndean Vinyl.
All Remedial Works
Our end-to-end project management service for your kitchens in Rainham includes all remedial works. From plumbing and electricals to plastering and tiling, we can do it all.
Supply & Installation of Appliances
Our kitchens in Rainham include the supply and installation of leading brand appliances. We supply Bosch, Miele, Smeg and many more!
Smart Storage Solutions
Our kitchens in Rainham include smart storage solutions that have been optimised to your needs. From deep pan drawers to tailored cupboards, you will enjoy a streamlined kitchen.
From flooring and units to worktops, tiling and much more, our fully comprehensive design and installation service will bring your kitchen to life. If you're looking for bespoke kitchens in Rainham, contact us today to arrange your FREE planning and quotation service with no obligation!
Is a new kitchen worth it?
Truly Bespoke Design
We have a wide range of worktops, units, storage solutions, kitchen doors, accessories, and flexibility in colours and finishes. This means your kitchens in Rainham will be designed to your exact tastes, right down to the last detail.
Space
Our kitchens in Rainham boast made-to-measure fits and bespoke elements. Therefore, we can make the most of the space that you have available. Whether your home has awkward angles, or you require uniquely shaped worktops, we can do it all.
Functionality
We recognise that all kitchens in Rainham are unique and need to provide individual functions. Whether need a kitchen for the kids, love experimenting with cooking or enjoy entertaining, we give you complete control over what works best for you and your family.
Adds Value
If you've been wondering: 'Does a new kitchen add value to a home?' then you'll be happy to hear that it does! A new kitchen can add as much as 10% to the value of your home – a smart investment to make whether you're selling soon or in the future.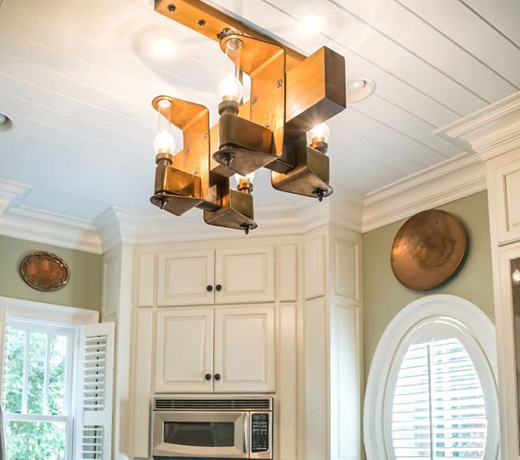 How much does a new kitchen cost?
As every kitchen is unique, the cost of kitchen design and installation in Rainham will vary depending on your requirements. We recommend contacting us to arrange your FREE planning and quotation service with no obligation.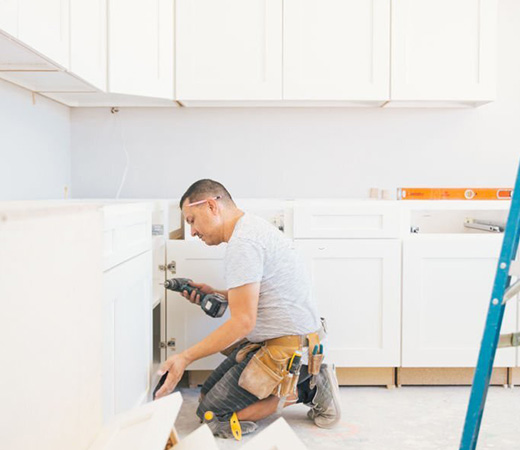 Our Replacement Kitchen Doors in Rainham
Sometimes even the smallest of changes can give your kitchen in Rainham a new lease of life. So, if you're looking to revamp your kitchen, look no further than Callaway Kitchens. Our kitchen doors are tailored and fitted bespoke for our customers, to the highest quality. With a range of finishes, colours and textures, you have the flexibility to create a look you truly desire. Our made-to-measure kitchens in Rainham will transform any kitchen into your desired space. Get in touch for more information!
Why choose us for your kitchens in Rainham?
25+ Years of Experience
We have been designing and installing luxury bespoke kitchens in Rainham for over 25 years. Therefore, your kitchen design and installation are in safe and experienced hands.
FREE Planning & Quotes
We are committed to your satisfaction which is why we provide a FREE planning and quotation service with no obligation. This means we can tailor every part of your kitchens in Rainham to you.
Extensive Range
We offer Bespoke British-manufactured kitchens in Rainham in a wide range of finishes and colours. This means that your kitchen will be suited to your needs, quality and budget.
If you're looking for bespoke kitchens in Rainham, then contact us today for a FREE planning and quotation service with no obligation!