With Marpatt, the Infinite Collection has an array of colours, styles and finishes, which allows you to design the kitchen of your dreams. With over 30 years of experience, there is an infinite number of both modern and artisan finishing techniques. Styles range from the traditional to the minimalist contemporary, so you are sure to find a kitchen that embodies your personality. These sleek and timeless kitchens are an asset to any home. 
The Horizon Matt style uses carbon base units mixed with grey and tall larder cupboards to ensure the space is used effectively and within minimalist design styles. The letterbox glass doors add an air of the traditional into this modern kitchen. The Horizon Oak and Gloss finishes brighten up any kitchen, and the curved cupboard doors add to the sleek and perfected aesthetic. Contemporary style handles and contrasting colours can bring any kitchen into the future, with a perfectly balanced and purposeful look, perfect for any modern home.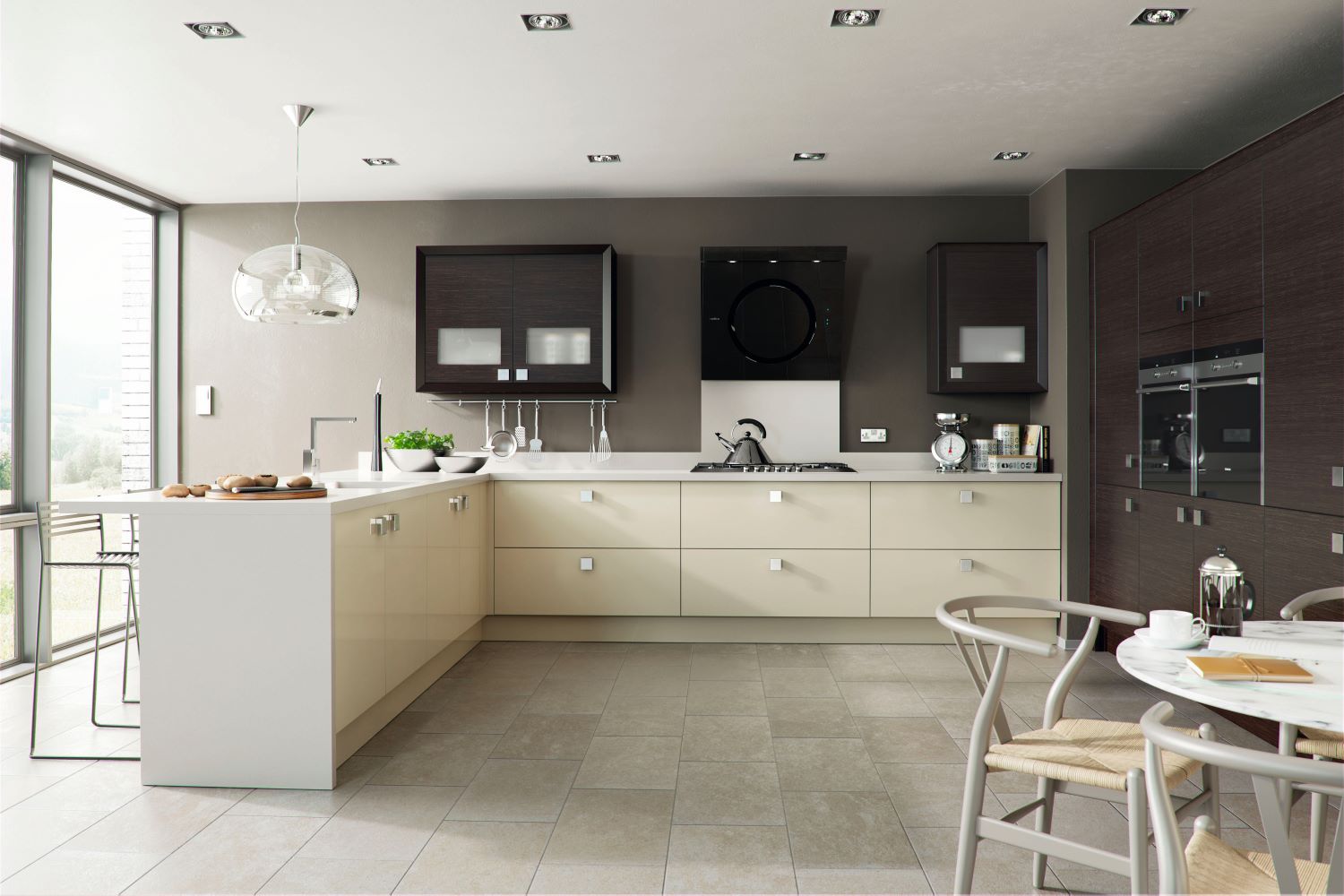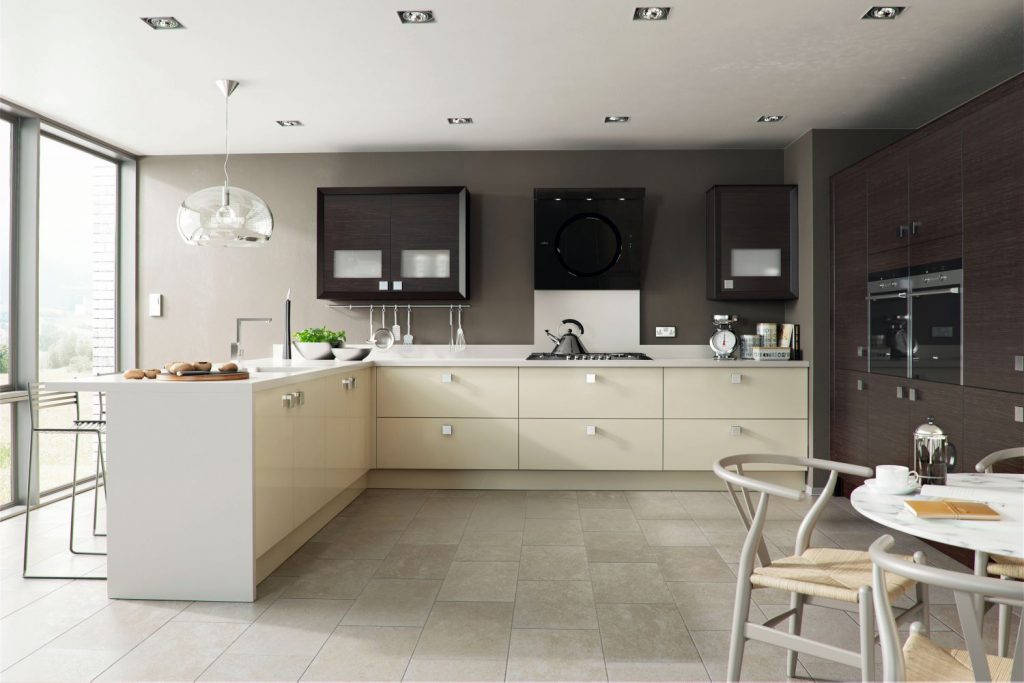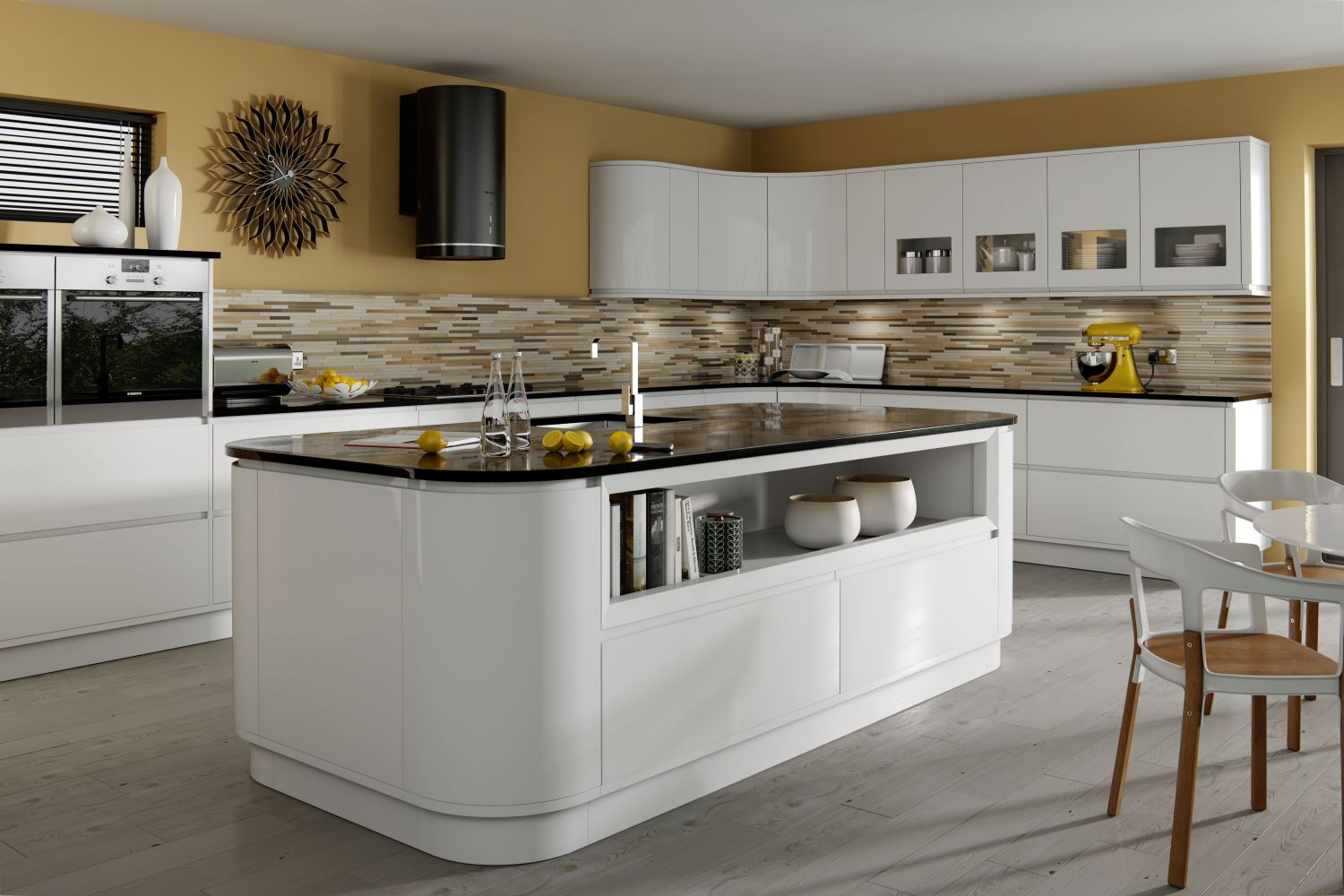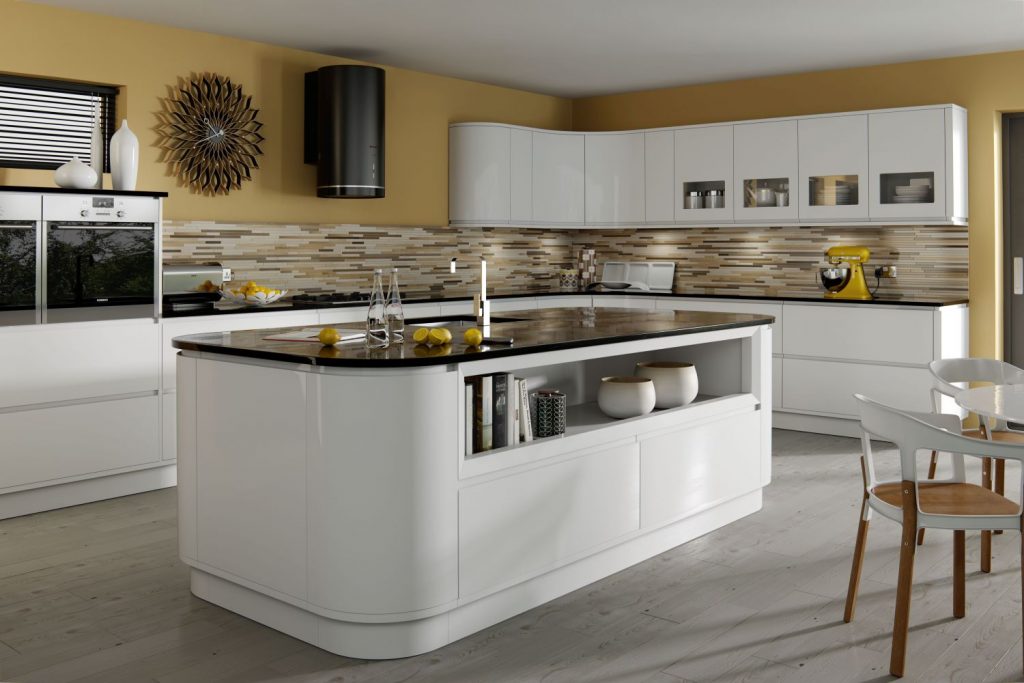 Marpatt Kitchens, Tailored to Your Home
The Airo Oak and Gloss range consist of a smooth Natural Oak finish or high gloss coloured cabinets which make any kitchen look stunning. The handleless cupboards and drawers make this design extra sleek and modern, while the wide pan drawers ensure that your kitchen remains clutter-free and your kitchen items are safely stored away. This range also provides an option for a bespoke, ultra-high gloss finish in any colour to order. This means you can really be your own designer for your kitchen and have this bespoke kitchen made to your standards. This is also available for Horizon.
The Infinite colour palette consists of 26 gorgeous colours, so the choice is down to you. These colours can be used individually for a cohesive look, or for the more confident, you can combine colours. Can't decide which colour you like? The Bespoke Colour service is also available so that you can match your kitchen to any paint colour you choose. 
Mowbray kitchen design utilises neutral colours and rounded cupboards, for a warm, relaxed feel to your kitchen. Curved cupboard doors make this style a smooth and welcoming kitchen. If you've decided on a painted kitchen, the option of matt lacquered light Natural Oak would be a perfect compliment. This style is modern yet holds the feeling of traditional kitchens and a welcoming family feel. 
Ashbury is perfect for those of you who want contrast in your kitchen. Callaway kitchens can fit this gorgeously smooth kitchen style to make the most of your space, and allow you to play with bold colours. The curved cupboard doors show excellent craftsmanship, while also softening the feel of the contrasting colours, making this perfect for a statement kitchen, but also being welcoming. 
The Marpatt range is the perfect way to utilise the most of your kitchen space, with large pan drawers and curved islands available, this is perfect for family life. If you want your kitchen to be sleek, smooth and free of clutter, while also experimenting with bold colours, the Marpatt range is ideal. 
Made to Measure Marpatt Kitchens
The option for a wooden Natural Oak finish maintains the traditional feel to your kitchen and can be perfectly paired with a contrasting modern worktop to keep on-trend with current styles. 
You can also pair your cupboards with statement handles to enhance the style of your kitchen. Whether you opt for simplicity or a more gothic style, brushed steel or cast iron, these will be an accessory to tie the whole design together. The finishing touches can be just as important as the main components, and will not be overlooked in the bespoke design process of your kitchen.
To get started with your Marpatt kitchens, get in touch with us today at Callaway Kitchens.