Browns is the embodiment of classic and contemporary kitchen design. These kitchens are bright, sleek and beautifully modern. The air of simplicity and minimalism makes these kitchens appear timeless and luxurious, with a cohesive look that permeates throughout. 
The Glacier range includes super matt, high gloss and MFC Woodgrains. These kitchens have been made to measure sizes available, and the variety in colour, texture and finishes means that you as the designer are flexible to contrast different looks or keep to an individual style. This style is muted and soft, ideal for those who prefer something quieter on their kitchen components. However, this also makes a great accompaniment to a painted kitchen or bright splashback for a pop of colour. If you're looking for a warm welcoming kitchen, Browns is a fantastic range to choose from, and Callaway Kitchens will fit them in a way that maximises your space. 
Made to Measure Browns Kitchens, Tailored to Your Home
An added bonus of the Browns Range at Callaway Kitchens is the option of many door styles and colours to choose from. In made-to-measure sizing, this kitchen really is bespoke. You are able to create the kitchen of your dreams right down to the very small details, which is exactly what makes a home. There are a variety of colours and woodgrains which can work in any kitchen, you are the designer! The range of door styles can be found in our brochure.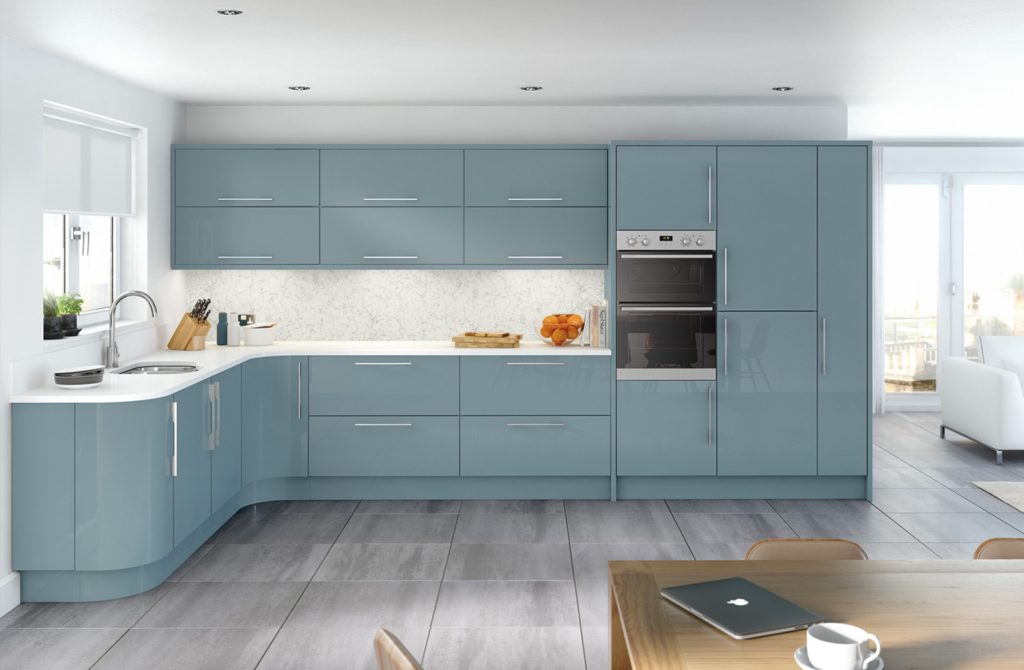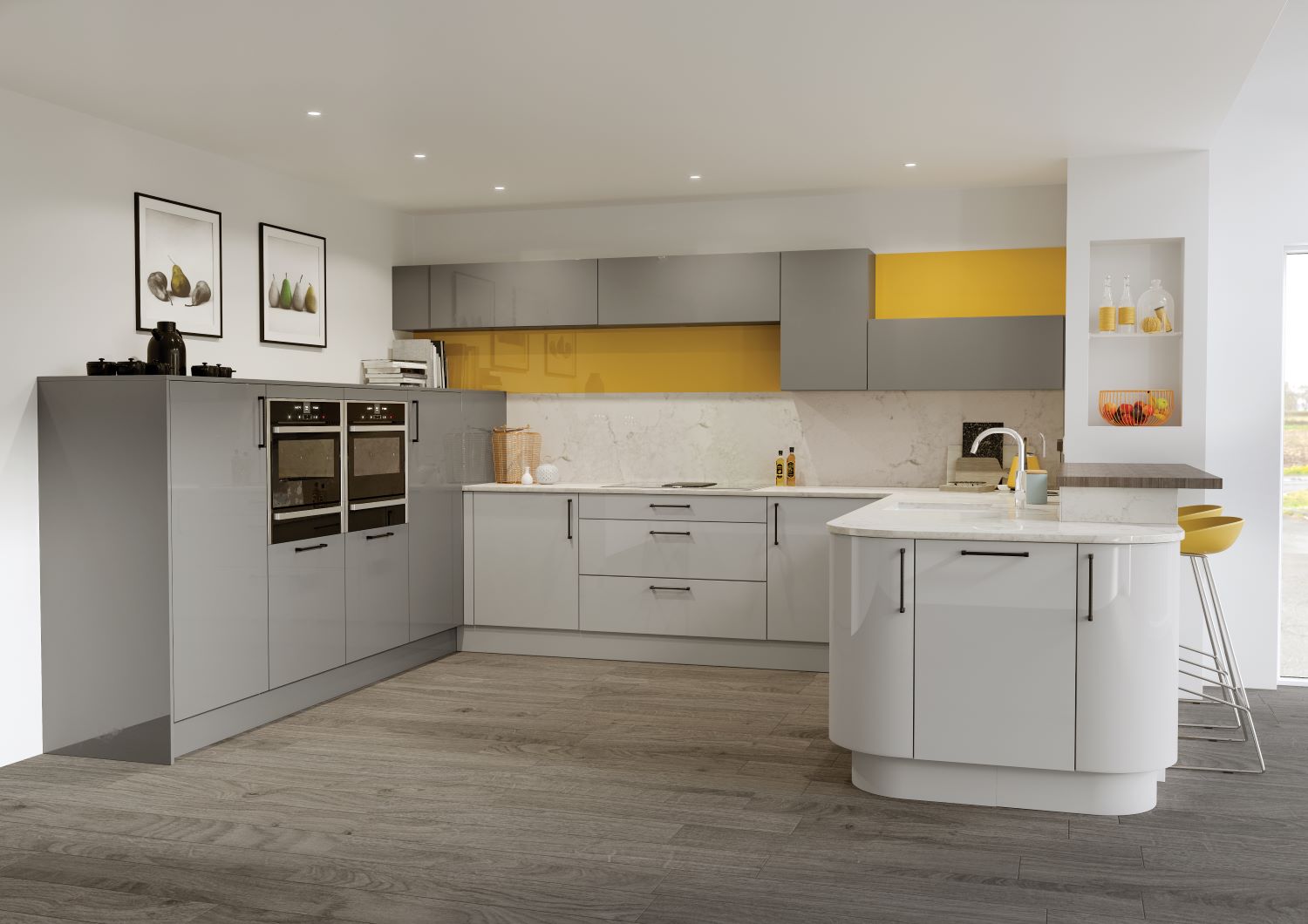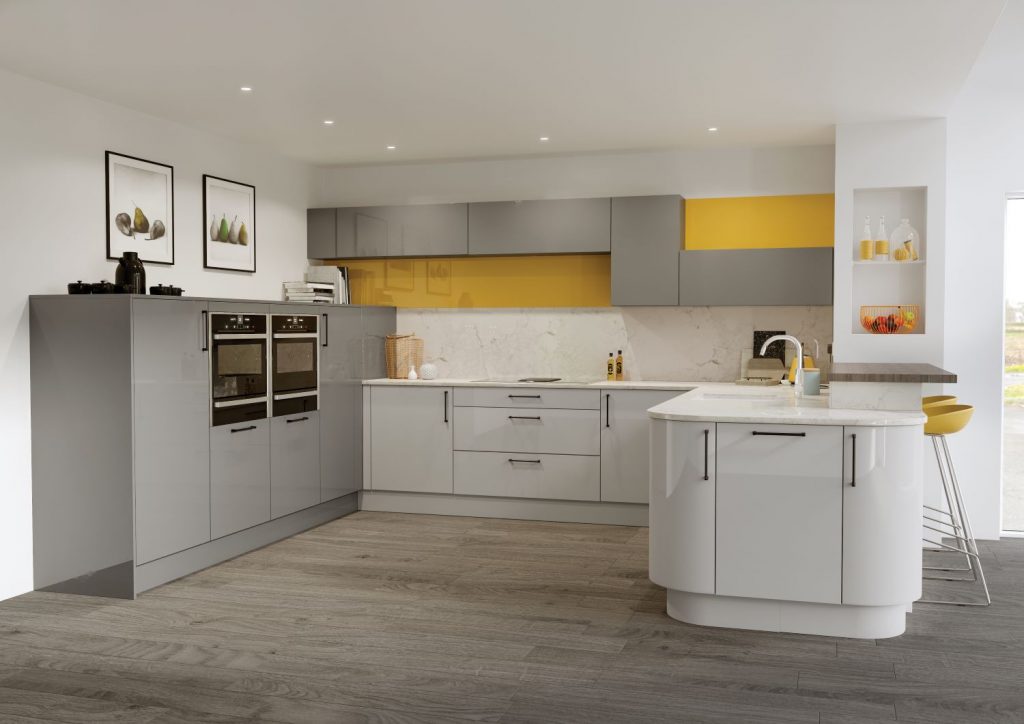 Start Your Browns Kitchen Today
The Browns range offers something that really can change a whole kitchen. Their glass splashbacks can be something subtle, or a statement piece in your kitchen that adds a pop of colour. A splashback can change the whole look, and you can have it as a simple functional square behind the hob, or it can be cut to accommodate cupboards and plug sockets, as a fully fitted piece. With 23 standard colours to choose from, you can find a colour to compliment any of our kitchen doors in the range. Alternatively, you can specify a colour on the RAL chart, for an added touch of personalisation. Glass splashbacks are the finishing touch to any kitchen. They are practical and easy to clean, but also compliment both traditional and contemporary kitchen styles. 
At Callaway Kitchens, we appreciate that the result really is in the small details. The Browns range gives a variety of options for door handles, which suit both the classic and contemporary designs. With 10 styles to choose from and different colours and finishes too, you can be sure your kitchen is your own design, right to the very last detail. The diversity of products ensures that you find something to match your cupboards and ties the whole aesthetic of the kitchen together. Whether you opt for modern, minimalist, classic, or traditional, you can browse our Browns Brochure and select each element for your kitchen to become the room you always dreamed it could be. We can help you work with your budget to ensure you're getting your ideal design at the right price for you, and have it fitted bespoke for you at the highest quality.
To get started with your Browns kitchen, contact us today to find out how we can assist you.